Hello Everyone..
Let me just start by saying I just love reading blogs...I learn something every time I do.
One thing that I see coming around more and more is Chalk Paint recipes. I formulated one of my own a while back because I cannot see paying the high cost for the name brand.
I have used mine on many pieces of furniture and have not been disappointed a single time. I love the fact that there is little to no before prep...You just mix and paint...sand and maybe paint again.
Very easy to work with.
This was the very first table that I transfromed with my chalk paint and I did not have a clue what I was doing. I learned many lessons with this baby but it still turned out great and I only had to put two coats on it.
The magazine holder I bought at a yard sale for 50 cents and I just washed it and painted one coat...turned out perfect. Sold in RECORD TIME!!
The table to the left
was the most challenging piece that I have done by far...
I don't know what I did different...but let me tell you, that table has so many coats of paint on it and was sanded so many times...
I finally just gave up and finished it...
It sits in my living room and I use it every day..Turned out Beautiful...I think my formula was off a bit...WINK WINK !!!
The coffee table was the easiest piece..well after a little repairs on other parts of the table...the top was in pretty bad shape.
The black Wheat table was another formula that I tried and....I learned many valuable lessons on that one..you can read about it in an earlier blog "Goodwill
Table" I used a off the shelf Valspar Latex Enamel with that table (IT IS SOME TOUGH PAINT!!) I am wondering if that is the reason I had so much trouble with it.
I have decided to add my take on the Chalk Paint and let you guys try "MY STUFF" WINK
A large bowl ( I use and old glass one)
An old Elec mixer (it gets the lumps out better than my wrist)
Latex Paint ( I have used expensive to $ Store, your choice)
Keracolor -U-unsanded grout w/polymer (lowes $11.96)
Whiting Powder (not necessarily needed, but nice to have on hand)
You can get this at any paint supply store..I got mine at Sherwin Williams...I think a couple bucks...
1-1 ratio gesso & grout about 1/2 of what your paint amount is.
I mix to the consistency of cake batter and if I get it too thick, just add more paint or water and the whiting powder is to thicken in a pinch or to brighten the color.
It will thicken as it sits, again thin with paint or water...I usually use paint.
I am guilty of not keeping up with my amounts...I just mix until I think it looks good...it will be thick!!! and gritty....SMILE
I have glazed, waxed, poly-acrylic coated and just left no protective coat..you name it...I have never had problems.
Well there you have it...my secret is out...
Now I want to hear all about your adventure if you choose to try my paint.
I am always looking for ways to improve, so please do get back to me and let me know...
I hope you all have a great week ahead....I have Jury Duty...:(
Glad you stopped by...DO COME BACK....BIG SMILES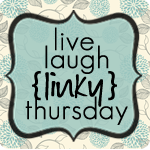 alt="UndertheTableandDreaming" border="0" src="http://i693.photobucket.com/albums/vv298/theliebertfamily/party.png" />